Locates - Missing Persons - Skip Tracing
You supply the name and last known address, and we supply the current address and possible history of previous addresses. Not all addresses have a phone number associated with the record. Additional services are available to physically verify that the party is currently living at the address.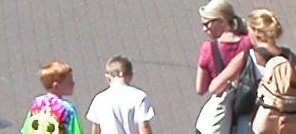 Locating missing persons involves the ability to resource information at many different levels. We utilize major databases and public records in order to determine the whereabouts of the interested party. Unlike data finders, we go to extra lengths to verify that the individuals located are actually the correct subjects of the investigation.
Other Resources for locating Missing Persons:
Skip tracing is a tool used to locate a missing person.
The person may be missing for any number of reasons. Typically, the person has skipped out of sight to avoid a creditor or legal obligation. We take extra care to establish that the skip is at the correct address and phone number. Unlike inexpensive 3rd party data providers, we spend extra time and effort to establish identity and location before releasing it to the customer.
Toll Free: (888) 241-8506
(425) 998-0109 Local
(425) 52-6934 Fax

Email: powersinvestigations@hotmail.com

Mailing Address:
Powers Investigations
P.O. Box 59332
Renton, WA 98058